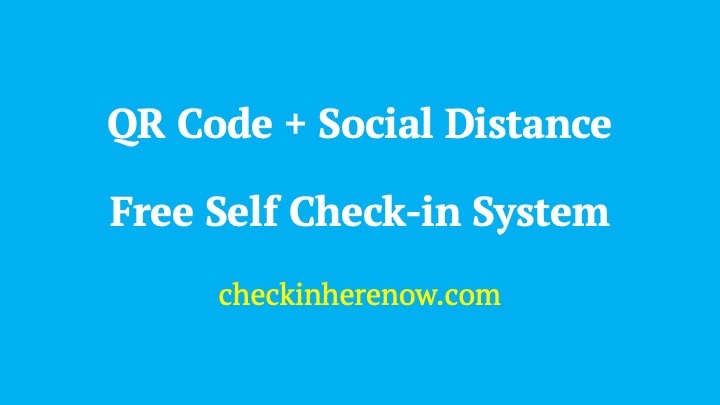 Acomo, Inc. (Acomo) released a self-check-in system that can be used for FREE, for hospitals and hotels on Wednesday, May 6, 2020.
URL:https://checkinherenow.com
You can contactlessly get the record of visitors using your smartphone and QR code. No additional cost is required, and can be greatly reduced. We will change the method used to record visitors using paper or human hands.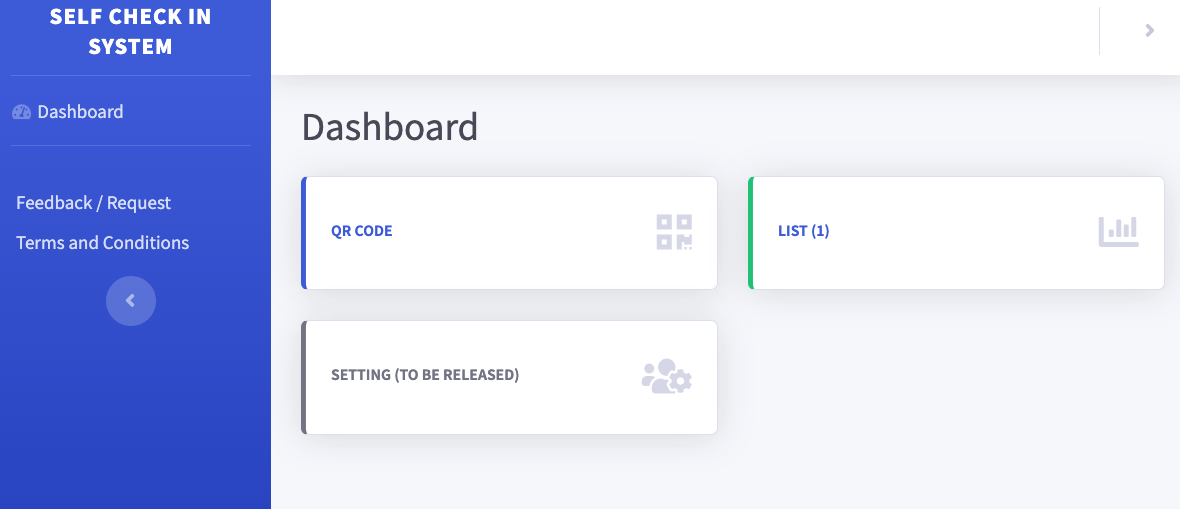 Introduction Video (Japanese):https://youtu.be/SBYGOJid-EI
Introduction Video (English):https://youtu.be/Lhfm5W3VXls
For Business such as Hospitals and Hotels that Need to Open due to Corona Environment
It is under an environment that avoids contact between people as much as possible, but many people continue to come and go at facilities that must operate for reasons, such as hospitals and hotels that accept patients, suppliers and any essential visitors. There are many other places such as factories, warehouses, offices, and government offices that need to be open and running.
Condition that Keeps Running while Paying the Most, Best and Sensitive Attention
Essential facilities need to continue operating at very high costs. Specifically, non-contact operations for staff and visitors (including not only guests but also suppliers, etc.), measures for medical instructions and regulations such as understanding the health condition of staff, route management, etc. are indispensable, and the work burden on the facility side is heavy.
Unknown Infection Route
With the number of infected people increasing all over the world, it is very difficult to track the contact routes because there are many cases where the infection route is unknown. Most infected people do not know where they were infected, and in Japan it can be up to 60% (*) depending on the age of the infected person. In addition, Many places where the infected are said to have stopped are blocked.
(*) = NHK Domestic Data from 9800 Infected People
Record Visits without "Touching" them
Acomo has released a free self-check-in system mainly for hospitals and hotels, in order to lighten the work burden in facilities that need to operate in this environment.
Characteristic:
Introducing facilities can keep records of visitors while avoiding contact with people.
Visitors read the QR code on their smartphones and check in the visit in seconds by filling the form.
The facility manager will be notified by email every time a visitor checks in and can view the list.
The system is available free of charge, and English and Japanese are provided.
In addition to hospitals and hotels, it can be mainly used by managers of factories, offices, office buildings, government offices, warehouses, and other facilities that require visit records.
Content of Record:
Name, Address, Email, Telephone, Nationality
Check-in time, Purpose of Visit, Previous Stop, Transportation, Next Destination, Past Travel History
To Back Our Daily Life as Early as Possible
Acomo is deeply involved in the tourism industry. The tourism industry surrounding World and Japan has made great strides with the increase in the number of tourists in recent years. We hope that the tourism industry in all countries will be able to resume business as early as possible.
Company Profile, and Contact
Acomo runs business with the mission of "More Efficiency in Tourism Industry." We are developing various businesses related to tourism such as B2B ordering reservation system for accommodation facilities, and BPO for Tourist Destinations.
Acomo Inc
Contact: Koji Hayashi
Email koji@acomo-inc.co.jp