Acomo Inc released touchless check-in using a QR code and smartphone that can be tested at hotels and tourist destinations for guests check-in. It greatly upgraded the check-in system released in May, and implemented functions that better match the tourism industry.
Product URL:
https://checkinherenow.com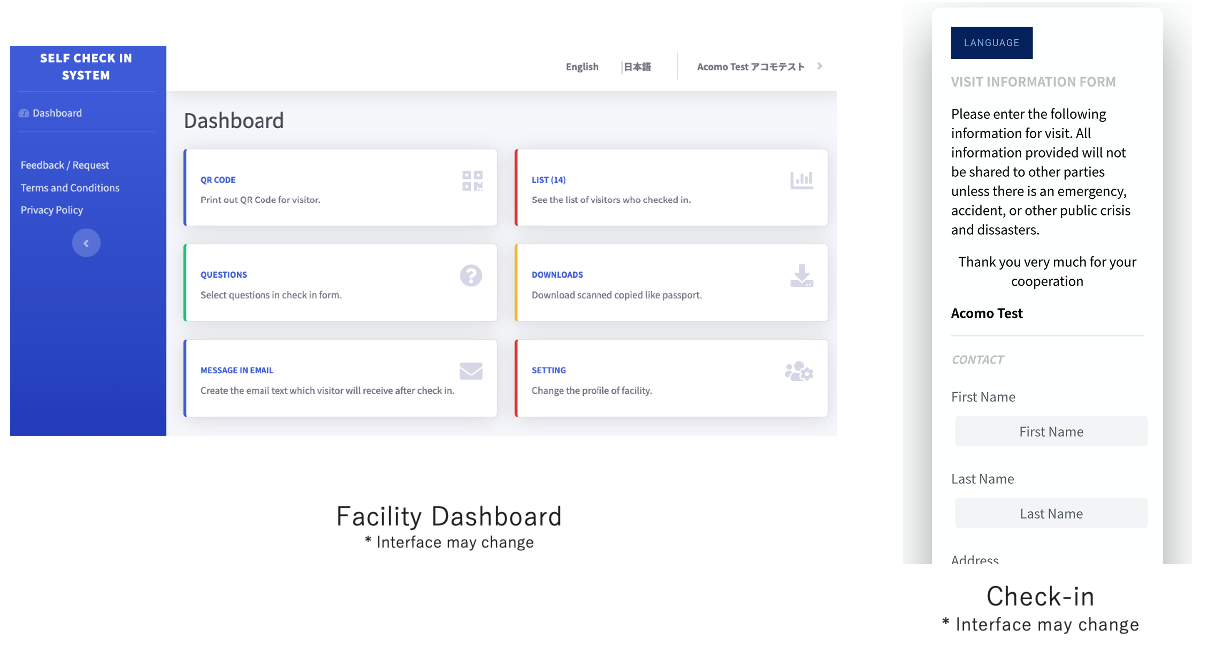 Background
- With the recovery from the new coronavirus infectious disease (COVID-19), new guidelines for accommodation and travel (New Normal) were announced, and preventive measures must continue to be implemented.
- In particular, there are points to be noted in each area of the guideline for new coronavirus countermeasures at accommodation facilities, such as waiting for check-in, check-in procedure, filling in accommodation card, in-room/room guidance, and propose as a solution to those points.
- In the future, what kind of infection prevention measures will be implemented at each facility will be a key point in attracting tourists.
- At the same time, it will also eliminate congestion such as waiting for check-in at the front desk of the accommodation facility and congestion at the entrance in tourist areas.
What is Touchless Check-in?
- For Hotels
It is a system that allows guests to check-in at the front desk of a hotel without touching, such as filling out an accommodation card, using their smartphone. It can reduce congestion in the evenings when there are many check-in visits, and realize a social distance.ディスタンスを実現できます。
For Tourist Spots
Tourists can use their smartphones of tourists to buy tickets. without having to visit in front of the ticket booth. Tourists can enter smoothly during times when there are many visitors, such as in the morning and afternoon.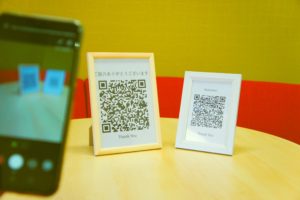 Why Touchless Check-in?
- Protecting Valued Customers from Coronavirus
Touchless check-in helps as a huge role in protecting your valued customers from infection. Guests can avoid human contact with people at the front desk and maintain a social distance with other customers at the reception. Please welcome customers with peace of mind.
- Protecting Respectful Staff from Coronavirus
People are the most important asset in the tourism industry. By providing a safe environment for people who actively work in this industry, we protect the lives of employees and manage the hygiene of the work environment.
- Achieving More Efficiency in New Normal
Many industries are demanding new services and forms of business, including the tourism industry. Touchless check-in will continue to spread as a new form of service in the age of the New Normal.
Functions
This is the main features of touchless check-in. We will continue to add basic functions and languages for visitors while listening to the voices of users.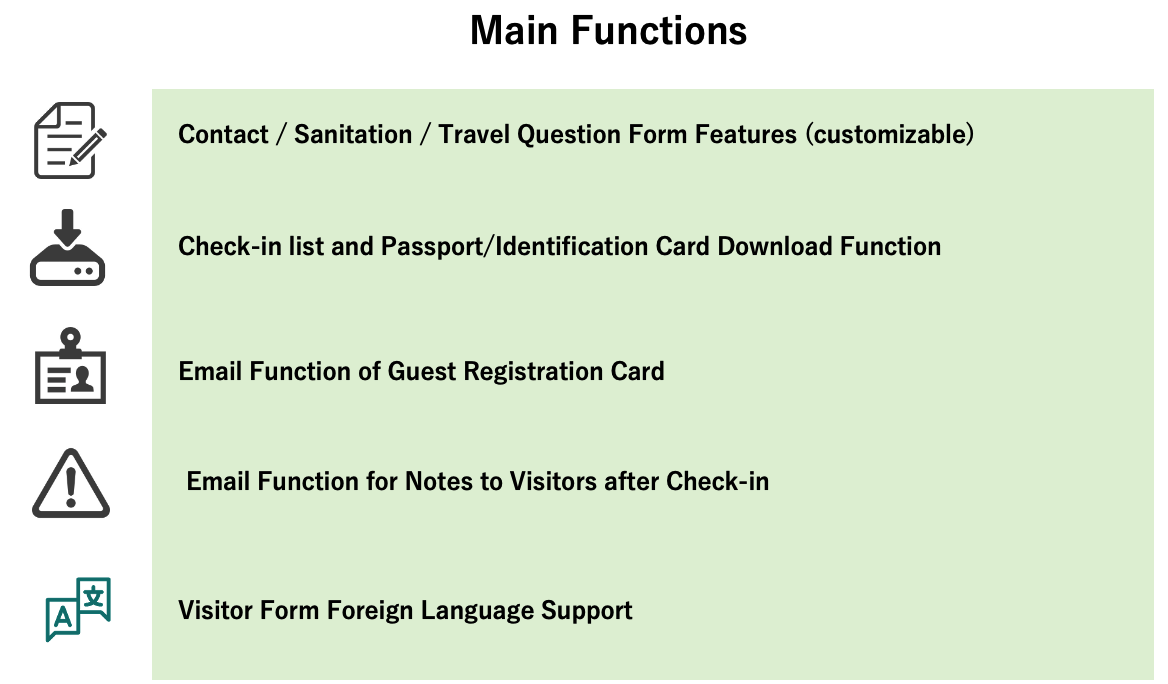 Items that can be acquired upon check-in (can be set freely)

How to use
1. The facility that wants to use the service registers an account on our website ( https://checkinherenow.com )
2. Select the question item required for check-in in question, which shows in dashboard after account registration
3. Print out the QR code which you can find in dashboard icon
* You can also scan and test the QR code with your smartphone before printing it out
4 Place the printed out QR code on a place or wall where visitors can easily understand
* It is possible to copy the QR code image to document creation software etc. and change the size
* It is also possible to decorate by inserting a beautiful photo stand or "Welcome" etc
5 Start using. Have visitors scan the QR code on their smartphone at check-in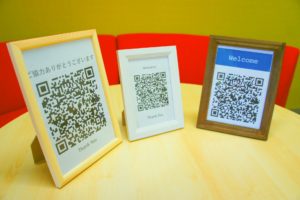 Offering Free Trial
We are currently conducting a free trial as a trial of touchless check-in so that it can be used at many facilities in Japan and overseas. Please register your account and give us your feedback. We look forward to your opinions and requests.
Company Profile, and Contact
Acomo runs business with the mission of "More Efficiency in Tourism Industry." We are developing various businesses related to tourism such as B2B ordering reservation system for accommodation facilities, and BPO for Tourist Destinations.
Acomo Inc
Contact: Koji Hayashi
Email koji@acomo-inc.co.jp